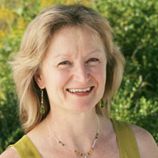 Ildi Ingraham
Licensed Massage Therapist



When I was a young child, I was delicate, sickly and very sensitive to the suffering of others. I remember accidentally stepping on an ant, but not hard enough to kill it. I picked it up and cradled it in my hands and willed it to be well. It got itself straightened out and went on it's way. I remember thinking that perhaps I had the ability to heal others. As a young adult I learned about the importance of diet and exercise and I became strong and healthy.

In 1986 I became very interested in crystals and studied Crystal Healing with Laurel Williams in Glenwood Springs, Colorado. In the following two years, I studied Gem Stone Therapy with Katrina Rafael in Taos, New Mexico, and became a Certified Gem Stone Therapist.

Ten years later I became a Certified Massage Therapist through the Phillips School of Massage in Nevada City, California and had an 8-year practice in Paonia, Colorado.

In 2003 my mother died and I moved to New Hampshire the following year to care for my grieving father. I completed the Massage Program at Nashua Community College and became Nationally Certified and New Hampshire licensed. I also became a Certified Reiki Practitioner through my classes with John Harvey Gray and Lourdes Gray, and studied chakra balancing with Lourdes Gray.

I also studied Astrology with Master Astrologer, Blake Wood and have helped many people understand themselves better through Astrology.

  And I studied Kundalini Yoga with master teacher, Hari Kirin Kaur Khalsa and learned more about the chakra system and sound healing.

My father passed away in the Spring of 2015 and, following my heart, I returned to Paonia, Colorado, 12 years after leaving. I learned so much during my time in New England, which I'm certain is a planetary center for learning. And although I'm sure I will be a student for life, I returned to Colorado with so much more to offer then when I left.